Experienced Criminal and DWI Defense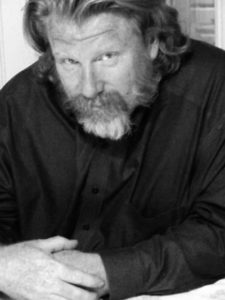 Persons accused of a crime, or other wrongdoing,
need a combination of experience, reputation, and resourcefulness on their side. At numerous points, decisions must be made and courses of action taken, and seasoned and candid guidance can increase chances for the best possible outcome. This is so whether a person is wrongfully accused, or is in need of understanding, mercy, and perhaps rehabilitation after making a mistake. Poor advice and poor representation can, and often do, lead to a lifetime of consequences.
Having been here now for most of the last 25 years, it has been a privilege to have so many of you rely on my advice and representation in times of crisis. Criminal defense questions do not always come up during normal business hours; as always, I remain available for emergency consultation, 24 hours a day, at (573)636-9200.
Initial consultations are always free, and we offer fixed fees in most cases. We do all types of defense, criminal and civil, from traffic offenses and DWI to the most serious felonies and other allegations of wrongdoing. Original representation, trials, probation violations, employment actions, and appeals. We take cases in all Missouri courts, state, municipal, and federal, and select cases, with local counsel, outside Missouri.
Know Your Rights
Your rights, when accused of wrongdoing, or when facing any potential legal conflict, are always the same, and are very simple:
IT IS NOT ADVISABLE TO DISCUSS ANY POTENTIAL LEGAL CONFLICT WITH ANYONE BEFORE CONSULTING QUALIFIED AND TRUSTED LEGAL COUNSEL
In criminal law, it's called "taking the fifth," or exercising your right to remain silent. But the same principle applies in other cases. If you've been injured, the insurance people want to get you to say things that limit their liability, for instance.
Police officers and others in law enforcement tend to assume guilt, and to take any accusations as true, and they'll promise leniency or anything else to get you to talk.  WHEN ACCUSED, NEVER TALK TO ANYONE WITHOUT TALKING TO AN EXPERIENCED CRIMINAL DEFENSE LAWYER FIRST – NO MATTER WHAT THEY PROMISE YOU.
You are welcome to call (573)636-9200, any time, 24-hours, if you are stopped or confronted by law enforcement with an accusation, but if you can't reach a lawyer, SIMPLY EXERCISE YOUR RIGHT TO REMAIN SILENT.
If they didn't take your statement according to the rules, it might get thrown out (suppressed). If you've already talked, don't say any more before talking to your lawyer.
AND DON'T CONSENT TO ANY SEARCH OF YOUR HOME, CAR, OR ANYTHING ELSE. They might search anyway, but if they don't do it properly, good legal work could get the evidence suppressed. And if you don't make a statement connecting yourself to evidence, they will have a harder time proving a connection.